Haunted Like Human + Whiskey Charmers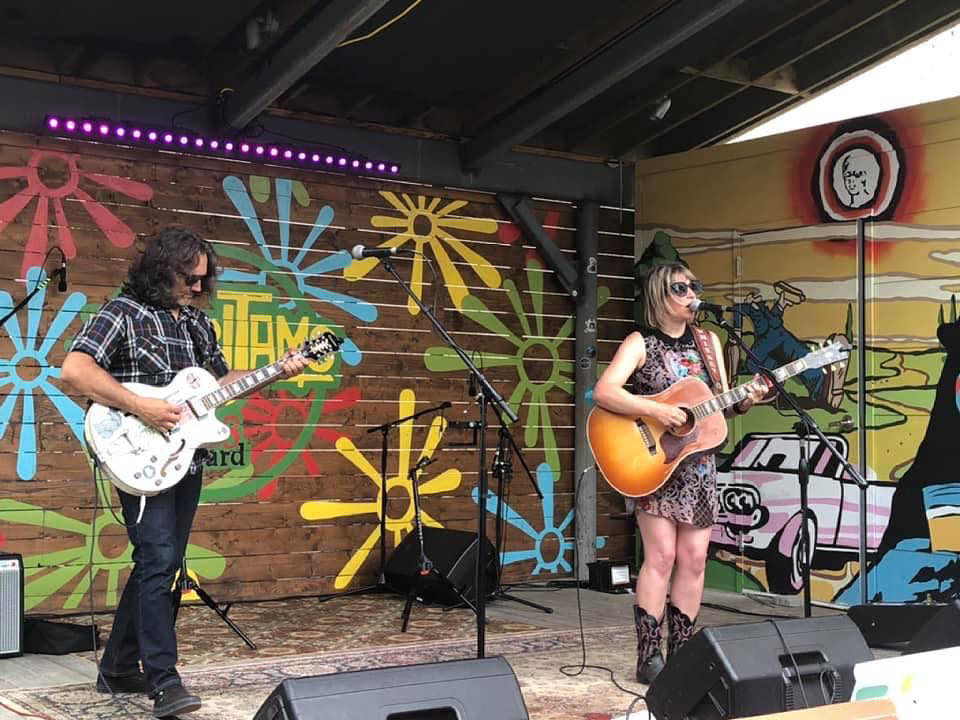 HAUNTED LIKE HUMAN
Nashville-based duo Haunted Like Human is a marriage of diverse backgrounds to bring a distinct indie/folk voice.
There is little that Oregon native Cody Clark hasn't played. The guitar player holds a degree in music composition and has played everything from post-hardcore to jazz. Dale Chapman grew up in Georgia writing prose and poetry, and she brought her strong imagery and storytelling into her music. Through their myriad of influences, the two strive to create an intimate listening experience for their audience.
After meeting in April and having a successful cowriting session, the two jumped in head first. Over the few months they've known each other, they have put together three short tours and written and recorded a twelve song album. Their debut album, Ghost Stories, is the product of the stories they've collected over the years.
WHISKEY CHARMERS
Fans often describe The Whiskey Charmers sound as the feeling of riding through the desert with the top down, or the feeling of being in some lonesome smoky bar off the side of an abandoned highway, or music from a Spaghetti Western. Comparisons have been drawn to The Cowboy Junkies, Mark Knopfler, Dick Dale, Chris Isaak, Patsy Cline and Loretta Lynn. Others call their music Country Noir, Gothic Americana. They may perhaps fall into the Outlaw category in Ameripolitan music, a genre created by the legendary artist Dale Watson.
William P Davis (Former Deputy Director of the Country Music Hall of Fame and Museum in Nashville) has a different opinion. He says of the band, "I've heard a lot of good musicians. The Whiskey Charmers remind me of no one - and, to me, that is of the best compliments an act can receive."