West Mi Dub Wars-Round 2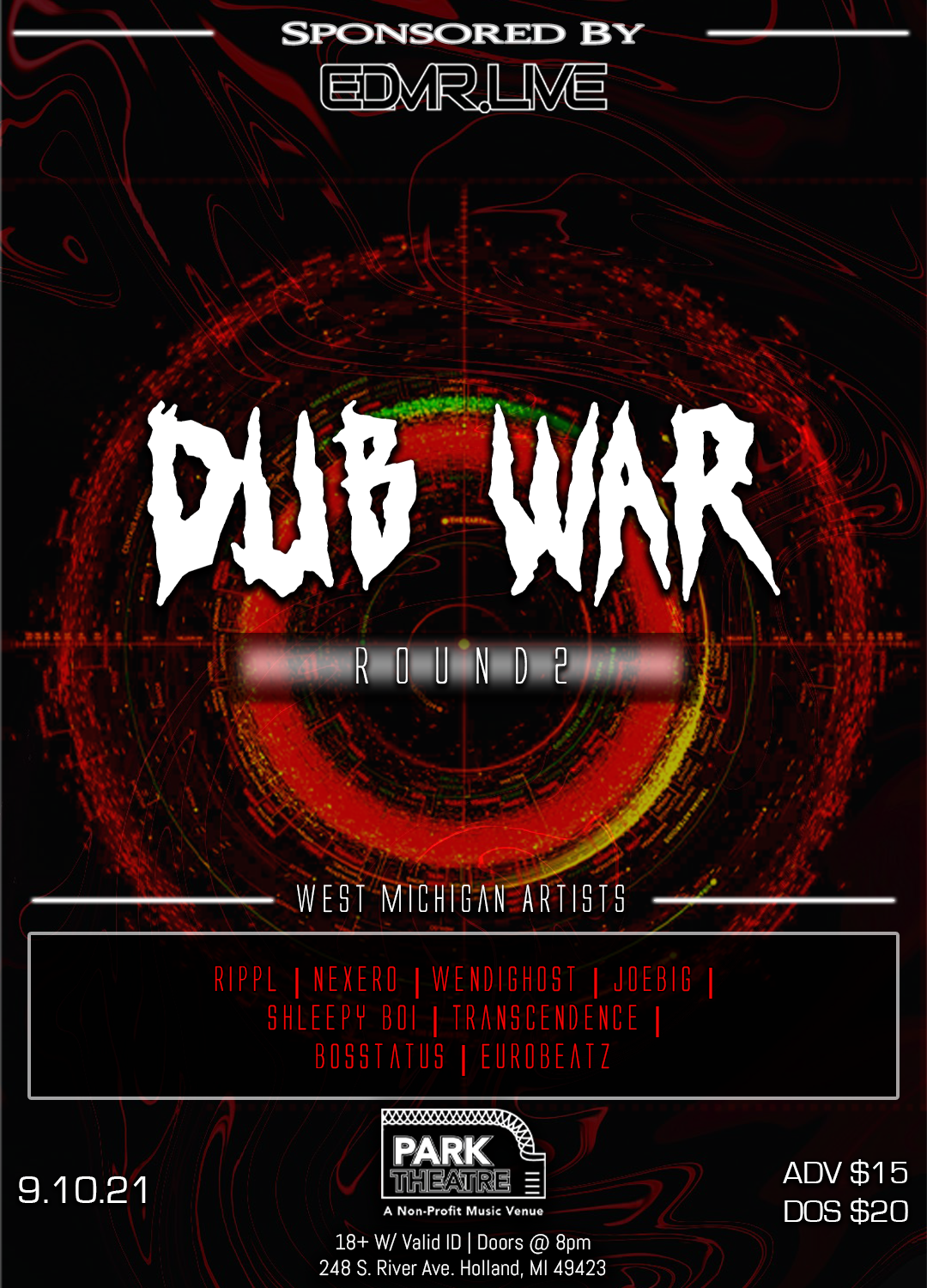 West Michigan Dub Wars: Round 2
Rules:
Artists are hand picked for each round & asked to participate in a friendly competition with their peers.
Artists must write 1 orginal track to debut at the event, but are allowed to play non originals during a 30 minute live set.
Artists are scored by anonymous judges during their set. Criteria for scoring include: ticket sales, DJ skill, crowd reactions, quality of production, stage presence, & more..
3 winners will be rewarded with bonus pay & the top winner of each event will move forward to the next round.
Come support your favorite local artist to help them win & become the next West MI Dub War Champion!
Line up:
Transcendence 9pm - 9:30pm
bosstatus 9:30pm - 10pm
Nexero 10pm - 10:30pm
JoeBig 10:30pm - 11pm
Eurobeatz 11pm - 11:30pm
Rippl 11:30pm - 12am
Shleepy Boi 12am - 12:30am
Wendighost - 12:30am - 1am
1am - 1:30am
Astraflora and winner announcements