Heads in Motion "Tribute to Talking Heads"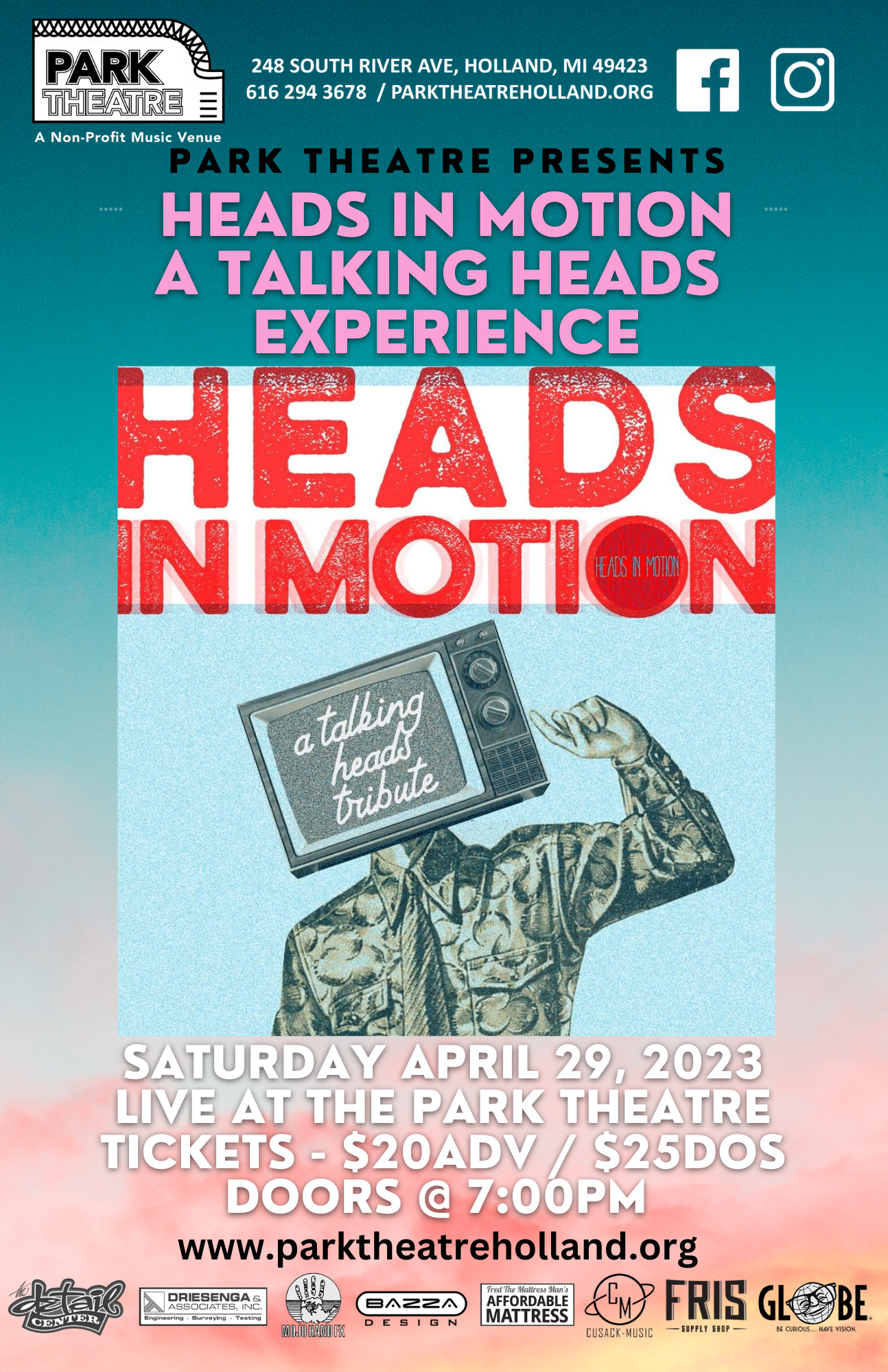 Heads in Motion - A Tribute to the Talking Heads
Live at the Park Theatre
SATURDAY APRIL 29TH
DOORS 7PM
SHOW 8PM
TICKETS
$20 GA IN ADVANCE
$25 GA DAY OF SHOW
$50 VIP RED LEATHER

Tickets:
https://parktheatreholland.ludus.com/show_page.php?show_id=200431264
Aritst:
Heads in Motion is a Quad Cities based Talking Heads tribute dedicated to free-spirited and energetic concert experiences. Composed of musicians from distinct backgrounds, Heads In Motion is a 10-piece tour de force of intensity and sound modeled after the Stop Making Sense era of Talking Heads. Whether you prefer live shows or studio deep cuts, all fans are guaranteed to be filled with the spirit of Talking Heads.
Facebook: https://www.facebook.com/thisbandisheadsinmotion
Youtube: https://www.youtube.com/channel/UCrIgJbW5VMLIRrKQnZ9BUJg
Instagram: https://www.instagram.com/heads.in.motion/