Elton Rohn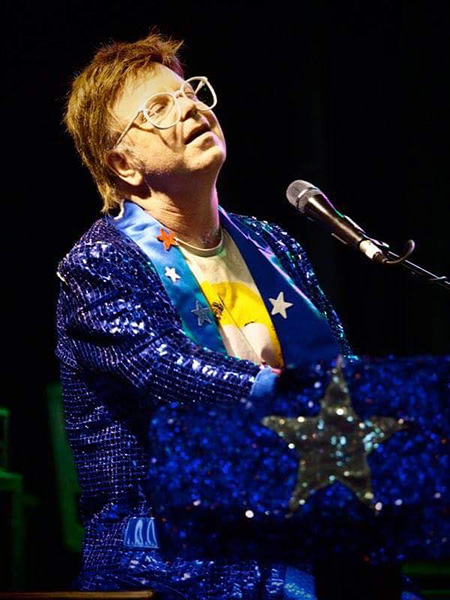 SATURDAY, OCTOBER 30TH 2021
DOORS 7:00PM
SHOW 8:00PM
TICKETS
$50-VIP BALCONY SEATING
$25-$30-GA STANDING ROOM
$20-FIXED BALCONY SEATING
Davey Johnstone called the band the best 70's Elton tribute in the world.
"Way up there in the big league"... Paul Russell, Musicologist
and contributor to Q107 Legends of RockHaving Headlined 300+ Theatre and Festival Shows in Canada and USA.
Here's what people are saying about the band :
"Watching Elton Rohn and his excellent band on stage pounding out so many classic cuts and rare gems from those essential 70's albums is a sheer delight, the stunning musicianship and the array of Elton mannerisms put this remarkable tribute act way up there in the big league.
And you do occasionally have to look twice just to make sure if it's EJ or ER behind the piano."
Paul Russell, Freelance writer
contributing writer of Legends of Classic Rock on Q107
"Yes, this is a tribute band, but so right on the money you forget you're not watching the real thing... It is difficult to categorize what they do as a "tribute". It's more like a time machine that opens a window on this music when it was new and fresh, and Elton was a man on a mission... Within minutes of the first song, you'll forget you are watching a tribute"
Bob Segarini
This is without question, simply the best tribute act I have come across. I film bands almost every weekend and have filmed hundreds of tribute bands. Hands down a top notch delievery of ELTON, that would do even The Sir proud. These guys should have an act in Vegas, hard to see anyone topping it.
Scott McWhinnie
Videographer
"Elton Rohn played at a recent Q107 event and I and the crowd was completely blown away. I was so impressed with the entire show... the look, feel, song selection and most important the sound. I swear I thought I was watching Elton. Great Job!! ( I very rarely use exclamation marks by the way, thats how good they are)"
Ryan Parker, Morning Show, Derringer the Morning, Q107
" The Best Elton John Tribute in North America, Visually and Vocally perfect! A must see! "
Allan Wright VME Productions
''Elton Rohn is the next best thing to taking a time machine back to the heyday of the Captain Fantastic creative fire. Spot on high energy performances of the legendary songs that made Elton John a music icon. The look, the sound, the attitude and the unbelievable piano playing…Elton Rohn delivers!''
-Patrick Charron, Montreal's Rialto Theatre
"Elton John Tribute a stunning show..."
The Muskoka Weekender
"Like Elton in the Flesh, Dynamite Show."
Don Coleman/ A/R Group International
"I actually felt as if I was at an EJ concert back when EJ was in his prime...
These guys know how to put on a FANTASTIC show! And his band is outstanding too - these guys are serious musicians"
Sandy Hatzis, 365 Things to do in Halton
Website - www.eltonrohn.com
email - eltonrohn@gmail.com or eltonrohn@rogers.com