Mike Wheeler Band + JR Clark Band
Friday July 29, 2022
Park Theatre in Holland, MI
Doors @ 7:00PM - Show @ 8:00PM
18+ or with adult supervision
$15 in advance, $20 day of show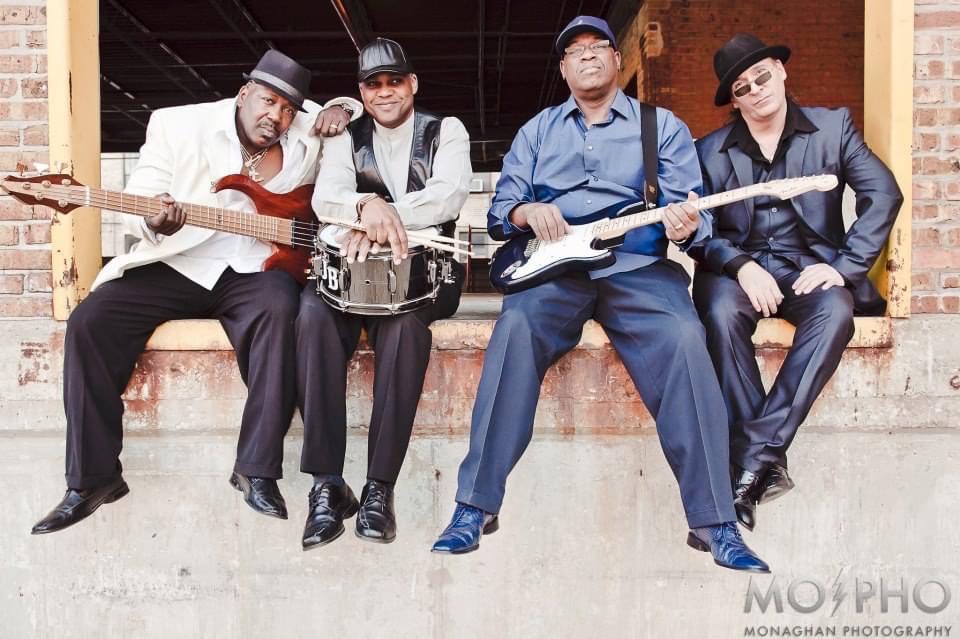 MIKE WHEELER BAND
Mike Wheeler has a vast knowledge of music and a voice that's reminiscent of the late Sam Cooke. He can sing and play everything so well that you may forget what the original record even sounds like. From Jazz to Rock, from popular music to Top 40, he slides in and out of musical genres with sophistication, ease and indulgence. Mike Wheeler is a brilliant staple in the Chicago blues community, playing and writing songs for a variety of Chicago artists including, Nellie Tiger Travis, Peaches Staten, Sam Cockrell, Demetria Taylor, Big Ray & Cadillac Dave. Mike was a well known member of Big James &The Chicago Playboys, a notable band in Chicago and recorded five albums with the group. He has travelled the world as an ambassador for Chicago blues music. He's been to Monaco, France, Switzerland, Spain and Belgium, just to name a few. He's also shared the stage with the most elite musicians the world has known, including Willie Kent, Koko Taylor, Buddy Guy, B.B. King, George Benson, Jimmy Johnson and Shemekia Copeland. Mike was inducted in the Chicago Blues Hall of Fame in 2014.
Mike uses Elixir Strings.


Larry Williams is a Bass Extraordinaire with unmatched stage presence and charisma. Influenced by artists such as Bennie Williams, Jerome Scott, Sam Cockrell, Larry Graham, James Jamerson, Willie Dixon, Stanley Clarke and Verdine White just to name a few. Larry's style is clean and driving, reminiscent of the late greats yet modern, enabling him to play with the best in the business. From Gospel to Alternative, Larry can play it all. He has played on national and international stages. He has performed with Albertina Walker, Tyrone Davis, James Cotton, Jimmy Johnson, Buddy Guy, Vicki Winans, Koko Taylor, B.B. King and George Benson along with countless others. He has recorded on three major blues labels: Alligator, Blind Pig and Delmark Records. He is a true example of someone who knows what he was born to do!!
Larry uses Elixir Strings.

Cleo Cole began playing drums at the age of 10. He was influenced by his older brother Jethero Cole. Cleo played in his grammar and high school bands and also attended the Conservatory of Music where he was taught by Peter Romalis. He then began playing around town with various artists such as Doug McDonald, Alvin Cash, Floyd Taylor, Zora Young, Maurice John Vaughn, Shirley King, Big James, Nellie Travis, Peaches Staten, Sam Cockrell and Pistol Pete. His influences are Omar Hakim, Dennis Chambers, Billy Cobham, Bernard"Pretty"Purdie, Killer Ray Allison, Willie "Big Eyes"Smith and Willie "The Touch" Hayes. He has traveled all over the world. He was part of the Legendary Blues Cruise 2011 where he bonded with his fellow drummers. Cleo plays Yamaha Maple Customs and has a stick endorsement with Vic Firth. He has recorded on Blind Pig and Delmark Records. Cleo Cole is a drummer that you must see and hear for yourself!!!


Brian James is keyboardist for The Mike Wheeler Band. He has played and acted as musical director for The Chi-Lites, The Drifters, The Classic Five, Sugar Blue, John Lee Hooker Jr, Chico Banks and Blues Legend Lonnie Brooks. He brings to the band his varied and diverse range of experiences and influences stemming from stints with Reggae, Country, Jazz,Rock Zydeco, Pop, Blues and R&B groups.
Brian has an Associates of Fine Arts degree from Illinois State University and is currently working toward his B.A. in teaching. Brian is sponsored by Nord keyboards.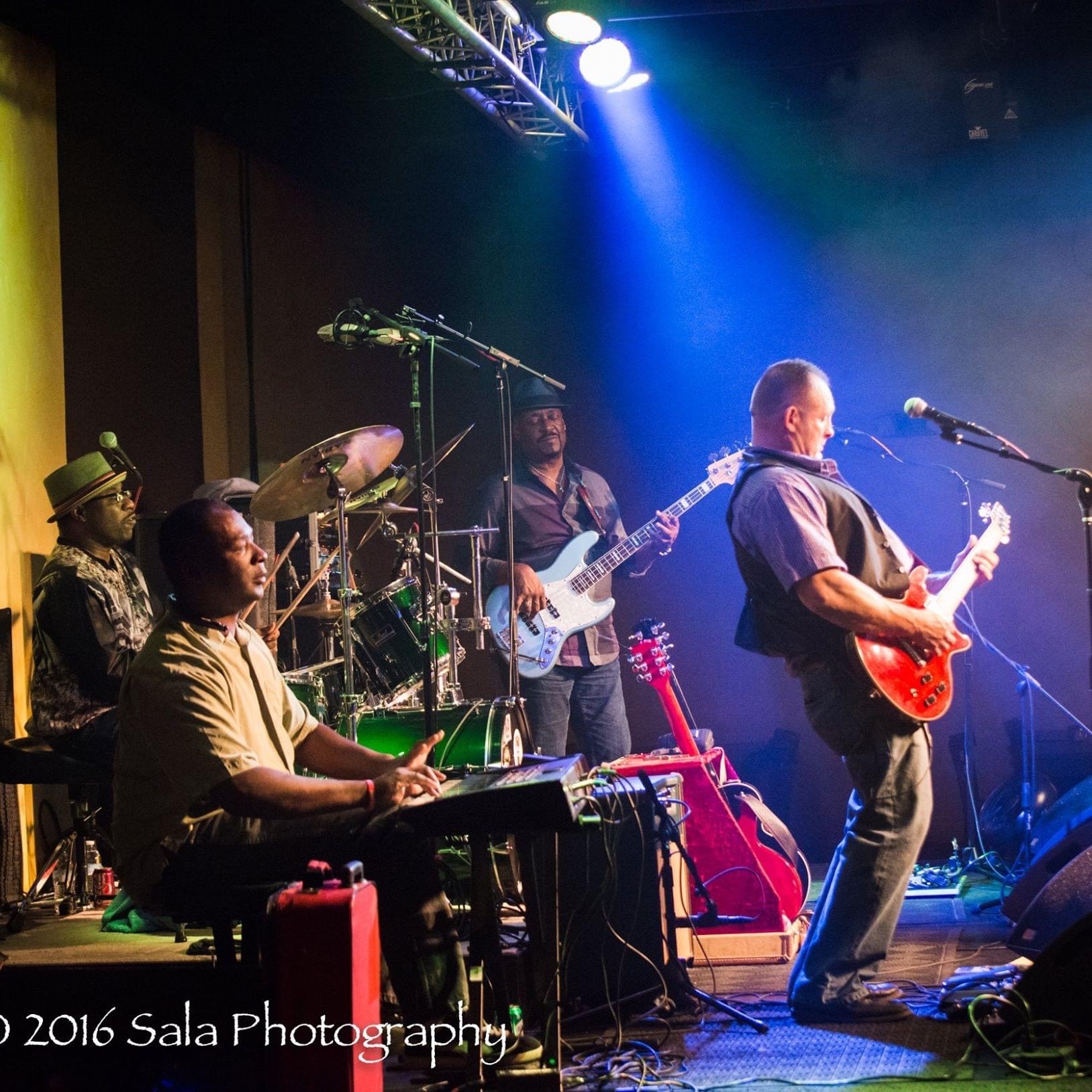 J R CLARK
The J R Clark Band have just released their latest single entitled "Two Zero Twenty" which is available for purchase on multiple platforms such as Apple Music/Itunes, Pandora, Spotify, Amazon Music, Youtube Music etc...The official video release for "Two Zero Twenty" can be found on the bands web page/social media pages and youtube.
The J R Clark Bands latest CD "Wishing Well" , which consisted of 9 original songs and 1 cover was recorded in late 2019 and was released in Feb. of 2020. As everyone knows, COVID-19 hit and the band, like all in the entertainment industry we're not able to tour to promote the CD. Currently things are opening up in 2021 and with the vaccine available we see the light at the tunnel and the band is currently getting many opportunities to perform and promote their latest efforts.
This act, previously known as J R Clark and the All Star Blues Mob, has multiple albums out which can be found on most platforms that sell or stream music. The band name change is really just going back to the original band name. The musicians in the band still consist of artists who have toured Nationally and Internationally.
This act consists of national talents Johnny B. Gayden -Alligator Records recording artist and bass player for "Albert Collins and the Ice Breakers". Johnny played on the grammy winning album "Show Down" with Albert Collins, Robert Cray and Johnny Clyde Copeland. Johnny B. Gayden also has recorded with Johnny Winter , toured with Larry McCray and shared the stage with Stevie Ray Vaughn and George Thorogood to name a few. Drummer Randal Willis has worked with the likes of Artie Bluesboy White, Joe Joe Murray, Tyrone Davis and Mississippi Heat to name a few. Rounding out the lineup is Willie Styles on keys. Willie briefly toured with Robert Ward and is one of the premier and most sought out keyboard players in West Michigan. J R Clark fronts the band on vocals and guitar. Learning slide guitar and showmanship from national touring artist Lil' Ed Williams of Lil'Ed and the Blues Imperials whom he has toured with from time to time, J R is also a double threat on standard guitar. Melding a host influences such as, Michael Burks, Luther Allison, and Larry McCray, J R put's out a big sound of house rockin' blues, soul and southern rock of his own!